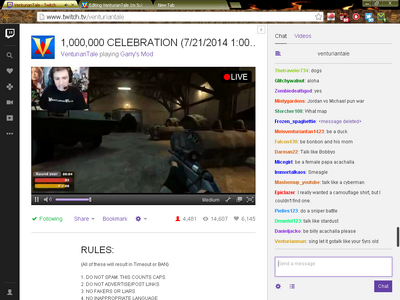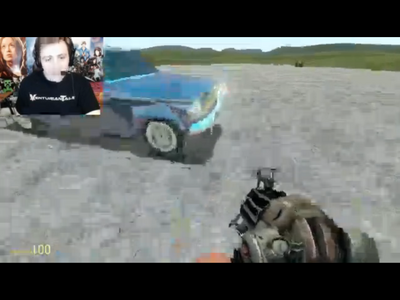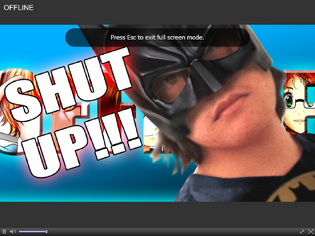 The VenturianTale 1M Subscriber Livestream was a special livestream on Twitch. When VenturianTale reached 1,000,000 YouTube subscribers, they made a livestream on the said website. The stream was also posted onto YouTube in three sections, in addition to a montage.
Appearances
Real Life
Main
Guest Appearances
Mentioned
Morgan Freeman
Many Musical Artists
Jeff Bridges
Fictional
Main
Others
Mentioned
Chuck Norris
Ash Ketchum
Giant Domo
Johnny Roast
Events
Roleplay
Fan Challenges
Prop Hunt
Pun War
Trouble in Terrorist Town
Stop it, Slender!
Murder
Roleplay
Deathmatch
Ragdoll Roleplay/Deathmatch
Fan Challenges
Horror Map
Left4Dead 2
Minecraft Build Something
Minecraft Exploration
Q&A
Jedi Academy
Garry's Mod: Story by Ben
Closing Speeches
Videos
Community content is available under
CC-BY-SA
unless otherwise noted.