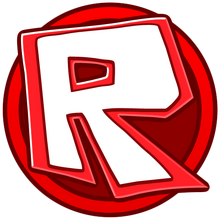 Roblox is a massively online multiplayer game created back in 2004. It was founded by David Baszucki and Erik Cassel.The game revolves around creating and sharing virtual worlds and games in a three-dimensional environment.
In 2004, the game was first named ''Dynablocks''. In 2005, The founders of the game, changed the name into ''ROBLOX''. The game was relased in 2006. In 2012, ROBLOX really growed into a massive online multiplayer video game. Now, the game has over milion people playing the game.
Roblox Community
Edit
Roblox's Twitter page posted a Tweet post about VenturianTale. HomelessGoomba also made a Venturian Fan Club and clothes on Roblox.