PIE: West Coast (alternately spelled P.I.E. West Coast) is an upcoming Garry's Mod fan web series. It is set to focus on a separate division of Paranormal Investigators Extraordinare, with a cast of characters featuring Johnny Ghost's sister, Adam Wolverton, Samantha Johnson, and an ensemble cast. It is a VenturianTale Wiki Original.
The series follows the misadventures of the California division of PIE. Following the death of the West Coast head Johnny Coast during a procedural, Johnny Ghost's sister Leah is called back in as a replacement. The arrival of Ghost coincides with that of several new recruits, including Adam Wolverton and Samantha Johnson.
Episodes
Edit
Season 1 (Dream Zone story arc)
Edit
Due to schedule changes, Season 1 is planned to be shown in a different format.
| Ep. # | Title | Author/s | Synopsis | Release Date |
| --- | --- | --- | --- | --- |
| 01. | "Those Other Guys" | TheLoneClone, ElectricFire 169, ThisIsMysterical | The West Coast division of PIE brings in a new group of fresh-faced interns, among them a mysterious old friend of Johnny Toast, a young girl with extraordinary abilities - and a familiar foe from Carolina division intent on sabotaging the event... | 20-- |
| 02. | "Shakedown" | Superlazerninja12, ElectricFire 159, Darkshreaders | A rival paranormal investigation team comes head to head with West Coast division, creating tension both between and within the group. How will the crew fare against Bilbo Zachins and the Spectre Detectors? | 20-- |
| 03. | "iThink" | ElectricFire 169, Theforest04, VTCassy | Just another day in post-apocalyptic rain-soaked California, hunting illegal androids. But... didn't it used to be different? One person knows - but she's at the top of their hit list. | 20-- |
| 04. | "The Werewolf of Gall Street" | AGMarsh123, ElectricFire 169 | | 20-- |
| 05. | "The Terror of Fear" | ElectricFire 169, Superlazerninja12, Randomcommentsinc | | 20-- |
| 06. | "TBD" | | | 20-- |
| 07. | "TBD" | | | 20-- |
| 08. | "Thalia's Compass" | Randomcommentsinc, Superlazerninja12 | A bored deity uses his powers to make entertaining scenarios, which culminate in increasingly dangerous situations for the people of California. | 20-- |
| 09. | "Full Fathom Five" | ElectricFire 169, AGMarsh123, Randomcommentsinc | A deep-sea research station studying retrogenics - a new field exploring whether DNA can record past evolutionary stages - goes into full lockdown when a newly-grown specimen of the long-extinct Basilocetus escapes. | 20-- |
| 10. | "Xtrasee" | ElectricFire 169, AGMarsh123, Theforest04 | Unpleasant memories resurface for Leah when she discovers a new underground substance in circulation that enhances people's psychic abilities. | 20-- |
| 11. | "Darker Dimensions" | Darkshreaders, ElectricFire 169 | The team are separated when an investigation on an interdimensional fissure goes awry - but how can they find their way back when they're separated by different universes? | 20-- |
| 12. | "Harbinger" | Theforest04, Darkshreaders, ElectricFire 169 | An ancient evil of incredible power threatens to unleash itself on humanity. Several factions vie for power in a temporal cold war. And the only person who can fix it has gone missing. | 20-- |
| 13. | "The Island" | Theforest04, ElectricFire 169, ShoopDaPony, Darkshreaders, Superlazerninja12, DimensionDesolator, VTCassy | Gavin kidnaps Brian. Jenny joins forces with California division to get him back. Meanwhile, Johnny Toast comes to California branch of PIE with a dangerous proposition that may save Johnny Ghost. What is PIE willing to sacrifice to save the man who started it all?(Note: This episode segues into the spin-off miniseries Hollinsel: The Hell's Island Story, which acts as both a season 1.5 and a crossover with PIE) | 20-- |
This series picks up immediately after the events of Hell's Island, with some of the main characters either missing or dead and a new group of interns called in to replace them.
| Ep. # | Title | Author/s | Synopsis | Release Date |
| --- | --- | --- | --- | --- |
| 14. | "Shakedown 2" | Randomcommentsinc, AGMarsh123 | Still reeling from recent losses during the events of Hell's Island, Leah and Phillipa must train a new team of interns into a formidable investigation team. | 20-- |
| 15. | "TBD" | | | 20-- |
| 16. | "TBD" | | | 20-- |
| 17. | "TBD" | | | 20-- |
| 18. | "TBD" | | | 20-- |
| 19. | "TBD" | | | 20-- |
| 20. | "TBD" | | | 20-- |
| 21. | "TBD" | | | 20-- |
| 22. | "TBD" | | | 20-- |
| 23. | "TBD" | | | 20-- |
| 24. | "TBD" | | | 20-- |
| 25. | "TBD" | | | 20-- |
| 26. | "TBD" | | | 20-- |
Cast & Crew
Edit
Voice Cast
Edit
VTCassie as "Leah Williams"
Edit
A trusted friend of Johnny Toast from his early days of ghost hunting, Leah is very secretive about her past and little is known about her other than she was part of Johnny Toast's first paranormal investigation team prior to his setting up PIE. She left the group in 2009 and spent the next few years travelling with her boyfriend. In 2015 she contacts Johnny Toast saying she wants to come back to PIE.
In 2013, a storm whisked Samantha away into another universe. The storm was generated by an experiment being conducted at a nearby research facility in the mountains. The unique quantum resonance of the device created a rift in the space-time continuum and caused atmospheric anomalies that led to the deaths of more than thirty people, including many members of Samantha's family. Samantha herself fell into this interstitial breach and became trapped in a parallel universe for more than two years before being recovered by a PIE exploratory mission into an identical spacetime event in the vicinity of Utah. Samantha remains traumatised by her experiences and refuses to discuss them with anyone.
TheNuclearFamily as Phillipa Wolfgang
Edit
Despite being a very driven, work-minded person and being unfocused and uneasy outside of this, Phillipa is very protective of her friends and can hold her own in intense situations.
An avid PIE fan with a longtime ambition of joining the team, Wolverton was originally brought in as an intern to the North Carolina branch of PIE. However, he was transferred to the California division some time later.
In December 2018, ElectricFire 169 left the wiki, leaving the character's fate in question.
Randomcommentsinc as Cat Magis
Edit
A prospective intern to PIE, he figured he could do so much better with his own paranormal Investigation team. Upon making his own, he realised how hard it was and now the only thing stopping him from abandoning the project altogether and returning to PIE is his pride.
Johnny Coast
Edit
Despite being killed in action, Coast is still an active member of the PIE team as a level 6 Poltergeist.
Jason is a paranormal investigator who worked with field agent Mattie. During a mission Mattie was brutally murdered by a creature known as "i", which led to Jason's brief resignation from active duty. He now continues to work at PIE in Mattie's honour, but is now terrified of the thought of meeting the same fate. He is periodically erroneously referred to by other characters as "Nathan" as a running gag.
Josephi Krakowski
Edit
A former mechanic turned paranormal investigator from Russia.
Pestilence
Edit
A time traveller from 2017 involved in a temporal cold war who dresses in a plague doctor outfit to hide his horribly scarred visage.
Harbinger
Edit
A time traveller from a possible future timeline involved in a temporal cold war who dresses in an adaptive camouflage suit.
A seemingly normal 20-something who is interested in the paranormal, he is Jason's best friend and new partner after Mattie's death.
Jaron Rustwell
Edit
An extradimensional telepathic eldritch abomination the team has "contained" that occasionally influences outside minds to its will.
Minor characters
Edit
Johnny Toast - the second half of the North Carolina PIE team, Toast occasionally drops messages and Skype chats on Ghost's sister. Following Ghost's disappearance he is imprisoned in his own dreamstate and his identity is briefly adopted by his brother Gavin.
Amanda Firth
Writing team - ElectricFire 169, ThisIsMysterical, Sodo arabon 55, Theforest04, BlueSkyfire, Superlazerninja12, Darkshreaders, TheNuclearFamily, Markmossing, Ricker106, Superlazerninja12 and TheLoneClone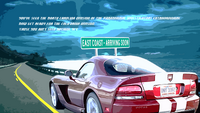 The title was originally P.I.E. East Coast as a reference to the similarly-titled Avengers comic book series. However it was changed after it was realised that California is on the West Coast and North Carolina is on the East.
The series is a spiritual successor to Starbuggers.
Community content is available under
CC-BY-SA
unless otherwise noted.