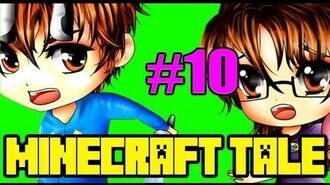 Let's Play A Minecraft Tale Ep. 10 - The Quest for Obsidian! is the tenth episode of A Minecraft Tale, featuring Venturian and ImmortalKyodai. It was uploaded on February 12, 2013.
Official Description
[
]
"Immortal Kyodai and I journey through the world of Minecraft! Adventure awaits, as does many many perils. Watch as we stumble our way through the Minecraft life."
Appearances
[
]
Real-Life Appearances
[
]
Fictional Appearances
[
]