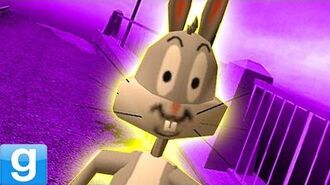 Harold [Acachalla] (also known as Door) is the name given to a living door at the new Acachalla Household (formerly the house of Officer Maloney) by Sally Acachalla. It may be male, due to it's voice (Although objects like these cannot have a gender). He often listens to his master's commands (AKA The Acachallas, and then Maloney).
Harold sentience is certainly not the last of his quirks. Apparently still learning how to be a door, Harold often makes unnecessary/involuntary twists and flips within his door way. Harold is also fully mobile (unless he wills himself to be unmovable), being able to hover, fly, and even go through walls.
Quotes
[
]
"I will not open the door."
"Hi!"
"I am a door."
"Hello. I am a door."
"Oops!"
"Sorry I'm still learning."
Trivia
[
]
He appears to be immortal, after appearing when Hoogan deleted him.
Gertrude tried to attach hands to him in the 4th of July 2015 special.