FallenHyde

Vital statistics

Position
YouTuber , Gamer , Musician
Age
17
Status
Alive

Physical attributes

Height
6'0 (Unconfirmed)
Weight
Unknown
Family
Unknown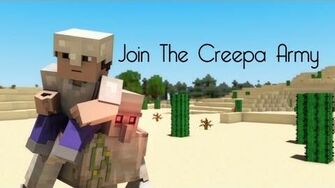 Galore
Hydeose, also know as
FallenHyde(Previously known as Cinegames Hub),
is a youtuber who started his channel in October of 2012. Fallenhyde originally started his channel because his previous one was hacked. Fallen met Venturintale in February of 2013 and did a "SUPER MARIO GALAXY" Minecraft video with them. Fallenhyde has just reached 9,000 subscribers while Venturian was around 4,000. Throughout the months Fallen has done a lot more videos with them and has recently just hit 41,000 subscribers. Fallen calls his fan base the "Creepa Army". Fallenhyde hasn't done any videos with Venturian in the last couple of months and has stopped doing a lot of old series. Fallenhyde is currently doing a podcast show called "Late Night Live" and a Garry's Mod video show called "Gmod Fun". He is now out of business and has posted his final video. He has lost alot of viewers and subscribers lately. Later he started reuploading videos. He started a "Grand Theft Auto 5: Quests" Series" which ended shortly after airing. In May of 2015 FallenHyde came back from a short hiatus and started uploading short CSGO montage clips and videos. It was clear to his subcribers that his videos were never going to be the same. In September of 2015 Hydeose/Fallenhyde's CSGO "team" uploaded a CSGO Trickshot video that earned over 300,000 views overnight becoming a CSGO sensation in the community. At this point Fallenhyde still wasn't uploading much and his subscribers were dropping. In March of 2016 it was announced Fallenhyde would be going on another Youtube hiatus and maybe never come back. Fallenhyde grew quickly within a year or two and gave up ending in subscriber and view drops. Youtube has become a big part in his career. Recent news in April of 2016 Fallenhyde would be working on music production, no one knows what to expect in the year of 2016. *UPDATED May 25, 2016 - FallenHyde has deleted all videos and uploaded a Blink182 live concert video.
Appearances
Edit
Community content is available under
CC-BY-SA
unless otherwise noted.