Elsa

Vital statistics

Position
Queen of Arendelle
Age
21
Status
Deceased

Physical attributes

Height
aprox. 5 feet 5 inches.
Weight
around 113.
Family
Unknown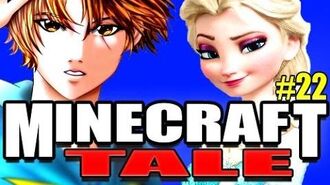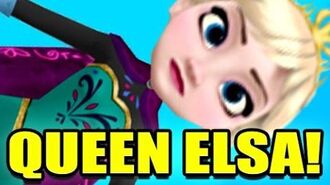 Elsa Acachalla is a character from the 2013 Disney film Frozen. She is a part of Vahl's Skyrim crew. She joined the gang when Vahl found her castle and persuaded her to join. Elsa sometimes gets annoyed by Venturian's Frozen refrences/puns. In the gmod Queen Elsa mod video, she was killed by a nuke from the U.S government.
She later appeared along with Kylo Ren, Anna, and Ariel on the moon where the fought the Knights of Ren and their dinosaurs.
She also attended Billy Acachalla's pool party with Kylo Ren and Ariel, but didn't seem to care when Kylo was murdered by Billy.
Trivia
[
]
She was a ghost in Haunted by Elsa Gmod video and haunted the Acacalla.
Elsa likes Barbies and braiding hair.
In Haunted by Elsa gmod video, Elsa nuked and murdered everyone in the Acacalla family including Jasper

She owns a school named All Girl Academy, but it was nuked by the U.S Government.
She is the mother of Gertrude, and step-grandmother of Billy, Sally, and Spencer, and adoptive grandmother of Sue
Appearances 
[
]
Gmod CORONATION ELSA Mod! (Garry's Mod)

JACK FROST MEETS ELSA! - Gmod Rise of Guardians & Frozen Mod (Garry's Mod)
Quotes
[
]
"Let It Go!!!"
"Hey,wanna braid hair?!"
"Hey, stop being boring!!!!"